Space Police I
is a LEGO theme that was introduced in the year 1989.
LEGO made a decision in 1989. While Blacktron was fighting against the Futuron, LEGO chose to make Blacktron be in battle with the Space Police. The color scheme of Space Police I is black, blue and transparent red.
The theme features three spaceships, two wheeled vehicles and a large ground base. All of these except the smallest vehicle come with a Prison Cell, in which Blacktron Astronauts are carried.
This themed marked the start of the success of LEGO Space themes, and is one of the most popular ones.
In 1991, the theme ended, and was replaced by Space Police II.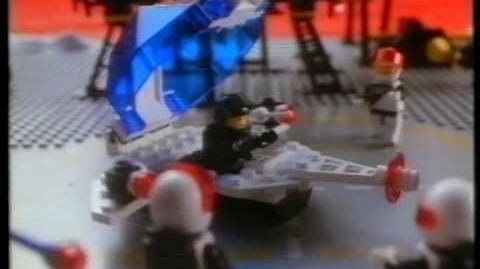 The prototype color scheme for the theme was dark green and transparent red